Performance, education, and collaborative research for health, justice, and community-building.
Project — A 2018-2020 grant to address coal ash through arts + parks. Creative communication partnerships to transmute 4 decades of pollution through a 150+ year legacy of Black- and youth-led movements and arts practices to achieve environmental, racial, and health justice in Stokes County, NC.
Team — ArtPlace America, National Creative Place Making led by Caroline Rutledge Armijo with team of affected community members, artists, scientists, and clergy.
To date —
Celebrating Courage: Holy Spirit, Story + Song Workshop, co-led with Tracey Brown Edwards

Community Story Booth for DEQ: Restoration + Respect (PDF), photography initiative by Will Warasila

Dan River Blessing Ritual: Fifth anniversary of Dan River coal ash spill downstream; The Lilies Project hosted artful prayer ritual / river blessings with clergy + community at banks of the Dan River
Epiphany Press Conference: Part 1 + 2 for DEQ —Affected families clarify costs of coal ash, their visions for full excavation + safe storage upon pond closures, ethical public policy + industrial practices

Community Celebration: Dig It Up — dance line processional honoring people who died before they saw April 1, 2019 DEQ ruling for Coal Ash Pond Closure; acknowledging anger, sadness, betrayal held for so long by communities seeking clean water and air; celebrating "against the odds" ruling and taking a moment for joy in the long-haul

Amen Amen Amen Amen Amen: The Life of Jester Hairston, Lilies Project Kickoff

Creative Place-Making Celebrations: Local art installations, story series, service learning, music + wellness festival; upcoming in 2019, 2020
Lilies Project Co-Hosts Poor People's Campaign for Ecological Justice —
Ecological Justice Moral Revival (2018) see min 1:39 to 1:43 and 1:45 to 1:50 for the story of Yara Allen's We Won't Be Silent Anymore, sung worldwide, at The Vatican, in state capitols across the US, & dedicated to Tracey Brown o/b/o her mom Annie Brown & Stokes Co. coal ash affected communities

US Commission on Civil Rights
2015-17 NAACP NC Commission: Oral histories conducted for civil rights investigation, archives for HKonJ, Moral Mondays, Poor People's Campaign
US Commission on Civil Rights 2016 Hearing held in Walnut Cove, NC: Examining Health and Environmental Issues Related to Coal Ash Disposal in North Carolina.

Assisted Southeast Regional director in gathering community testimony for public comment, and commissioning broad range of panelists' testimonies.

Media Coverage
Explore global, national, state, local media on coal ash in Stokes County, NC:
3 minute short (film), At What Cost?. Stokes County NC residents near Belews Creek Steam Station
7 minute short (film), The Story We Want. Residents' organizing to improve conditions for themselves and their kids, while living near coal ash waste Climate Listening Project
6 minute special (television), CNN with Dr. Sanjay Gupta: EPA Coal Ash Ruling with Danielle Bailey Lash
1 hour documentary (film, television), America Divided: Private Funds Influence Public Policy, Duke Energy and NC Legislature, hosted at Belews Creek Steam Station with Tracey Brown Edwards and Zach Galifianakis
Cover article (print, web), Newsweek: Why Geographic Cancer Clusters Are Impossible to Prove — 1 of rotating covers for Cancer Special Edition, with Danielle Bailey-Lash
Article (print, web), Scientific American: Coal Ash Poisons Wells and Community Relations — on regulatory and industrial malpractice, with David Hairston and Danielle Bailey Lash
Article (print, web), The Ecologist: Coal Ash, America's Multi-Billion Ton Toxic Legacy, on coal ash waste streams at Belews with global ramifications, with Danielle Bailey Lash, Amy Adams, Will Scott
Article (print, web), Facing South: NC Produces Flawed Study to Dismiss Cancer Cluster Fears Near Duke Energy Coal Plants — with Danielle Bailey Lash and Dr. Steve Wing of UNC Chapel Hill School of Public Health (Epidemiology)


Research Consultation for Film and Television
"With EPA Rule Change, Worries Linger for Those Near Coal Ash." CNN with Dr. Sanjay Gupta, feat. Danielle Bailey Lash, 6 min, Summer 2018 (served as research consultant to producer Nadia Kounang)
"Climate Listening Project: The Story We Want." Dayna Reggero of CLP, feat. Tracey Brown Edwards, Caroline Rutledge Armijo, 7 min, Fall 2017 (served as research consultant to production team)
"America Divided: Private Money in Public Policy." Working Films with EPIX (co-produced by Common, Shonda Rhimes, Norman Lear; host in NC Zach Galifianakis), 60 min, Fall 2016 (served as research consultant to production team re: health, environmental, civil rights, Duke Energy lobby affecting NC policy)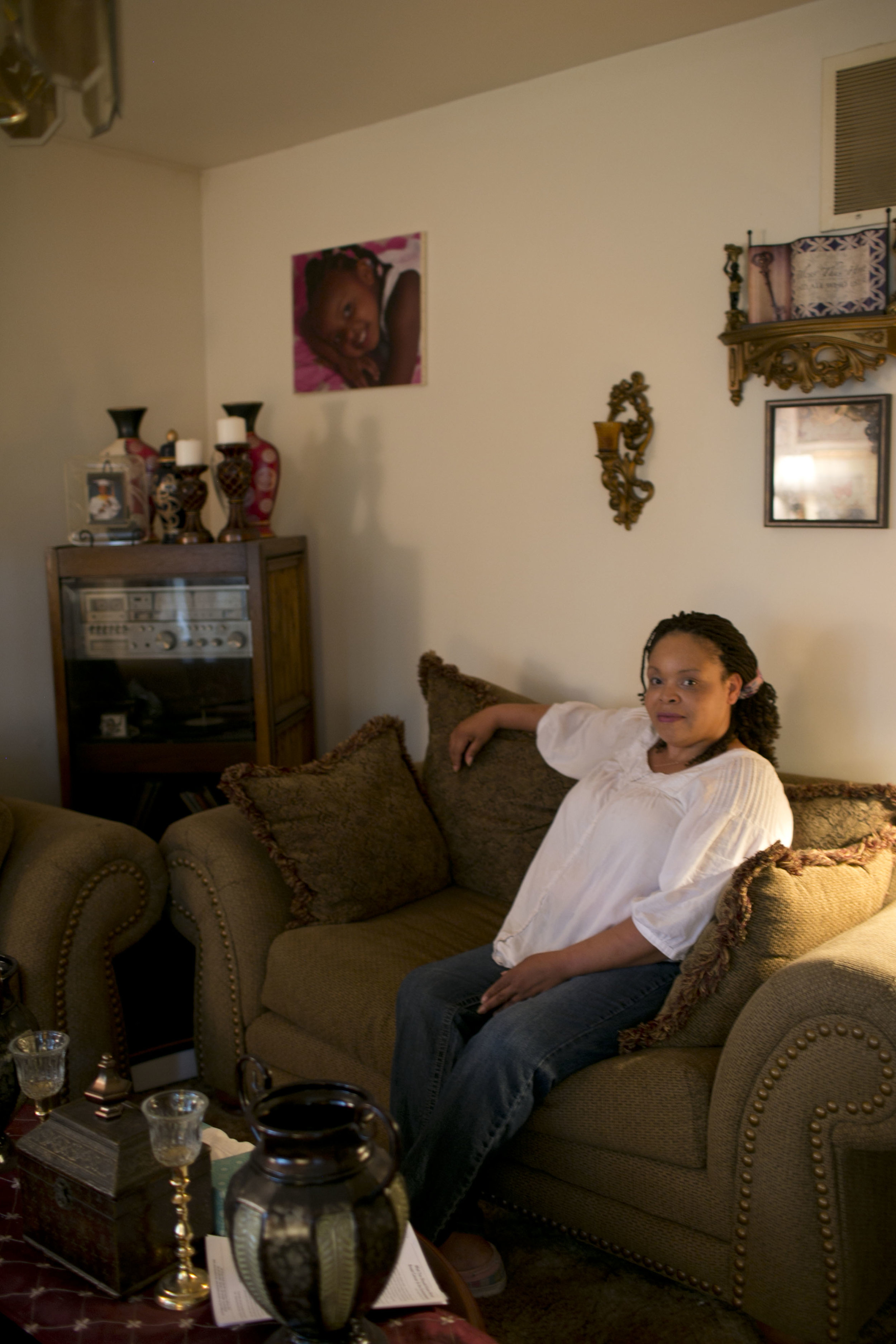 Creative Resistance: Fighting Toxins and Fossil Fuels
@ Sonja Hanes Stone Center for Black Culture and History — April 2017
Introduction and Hosts: Rev. Dr. Rodney Sadler, Alliance of Carolinians Against Coal Ash
Closing Panel: Tracey Brown Edwards (Residents for Coal Ash Clean Up), Bobby Edwards (Down East Coal Ash Clean Up), Dr. Ryan Emmanuel (Eco-Roberson, NC State researcher)
Role: Executive organizing committee, Breast Cancer Action NC liaison, in collaboration with ACT
Maundy Thursday Press Conference
@ NC DEQ Hearing on Risk Classification of Belews Creek Steam Station — March 2016
Affected community members communicate their 40+ years of truths to the state regulatory agency tasked with making coal ash pond risk designation
Advocacy for "High Risk" is vital, given loss of life, property if Belews Creek Steam Station dam bursts
Role: Commissioned by ACT to design and emcee Press Conference + Prayer Vigil, organizing event flow and primary speakers, collaboration with Appalachian Voices and ProgressNC
Clinical Education: Why must doctors know about environmental health?
"Clinical Care Implications of Environmental Health Injustices" commissioned for Intensive Integration Curriculum.
Audience: 200 Clinical Application Phase Medical Students + Interdisciplinary Faculty, UNC Chapel Hill School of Medicine, November 2017
Featuring:
Naeema Muhammed, Co-Founder, Director NC Environmental Justice Network
Dr. Snehal Patel, Duke University School of Medicine
Libby McClure, MPH candidate, UNC-CH School of Public Health, Epidemiology
Marie Garlock, PhD candidate, UNC-CH Communication (co-organizer with faculty)
Danielle Bailey Lash (stage III brain tumor, diagnosed 35 y/o), November 2017 — "Clinical Interaction in Coal Ash Communities"
1:00-1:24 -- clinical support for health insurance coverage
1:24-7:28 -- clinical interaction regarding coal ash information, concerns patient brought to providers
7:29-12:25 -- local context of coal ash in rural NC communities, e.g., cooling lake becomes recreation destination, sustenance fishing from contaminated lakes; coal ash from containment ponds seeps into groundwater, drinking water, etc
NC ENVIRONMENTAL JUSTICE PDF Complete Booklet 2017 NC Environmental Justice Issues
NEW PROJECTS
Purpose: The Lilies Project seeks to address coal ash waste and environmental health through public parks, visual and performing arts. Further, to build and sustain community in the rural US south by celebrating Stokes County NC's legacies of abolition, reconstruction, desegregation, and environmental health organizing that attains civil rights and racial justice against the odds, and through the power of story, song, and shared histories of change-making.
Contributions: Joining efforts in art, science, archival documentation, health information, and community-led education and advocacy to strengthen an intergenerational sense of place. Honoring powerful models of Black-led, faith-, and intergenerationally-led organizing to celebrate, envision, and act for environmental, health, and racial justice in the rural south.